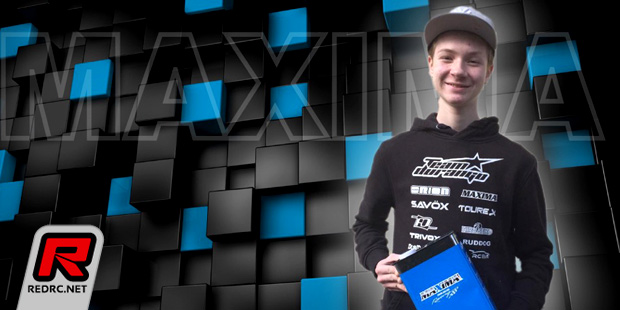 Maxima Fuel has announced the signing of Czech off-road front runner Kaja Novotny to the team. Previously mainly running electric classes Kaja will also attend at nitro races in the 2015 season exclusively using Maxima fuel.
Source: Chiratech Europe [chiratech-europe.com]
Monday, March 2, 2015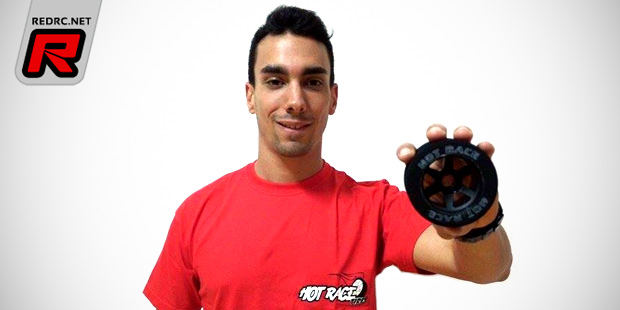 Hot Race has announced the signing of vice World and European as well as multiple Portuguese national champion Bruno Coelho. Bruno will not only attend national and international races using Hot Race tyres but he will also assist with research and development and he has the following to say:
After such a huge success last year with Hot Race tires at the IFMAR ISTC Worlds where I was Vice World Champion I'm very proud to join Hot Race and use their tires which i consider well above the average in quality and performance. I will do my best in my next challenges, as well as help Hot Race to develop their line of high performing tires.
Source: Hot Race Tyres [hotracetyres.com]
Monday, March 2, 2015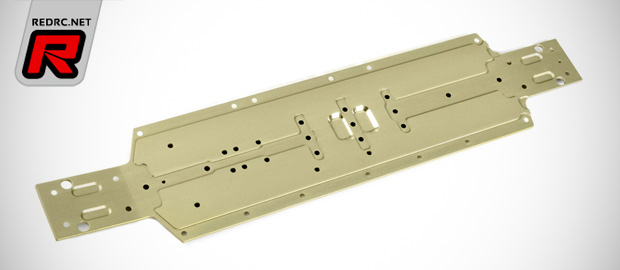 Xray have an extra-stiff aluminium chassis for the XB4 1/10th scale buggy available. Made from 3mm Swiss 7075-T6 material and coming hard anodised the chassis increases corner speed and stability especially on high traction surfaces and it can be used without the buggy's graphite front and rear top decks. The chassis is still light of weight thanks to strategically machining in low-stress areas and optional graphite body mounts are recommended for easy body mounting.
Source: Xray [teamxray.com]
Monday, March 2, 2015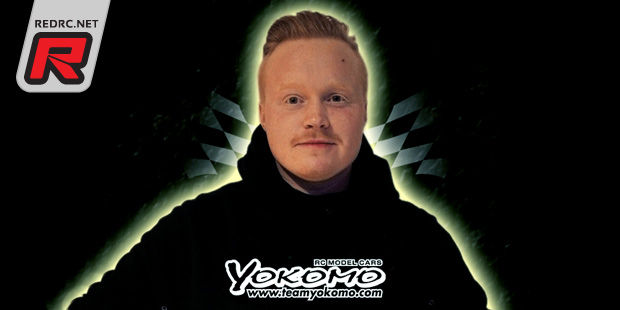 Yokomo has announced that multi-time European Championships main finalist Christoffer Svensson has joined the company's electric off-road team. The former Nordic Champ will attend at races around Scandinavia and at the European Championships with Yokomo's 2WD and 4WD buggies. Christoffer has the following to say:
By joining Team Yokomo I know that I have been given a chance to race the best Electric cars on the market. With a fantastic team of drivers and a great passion for racing, Yokomo has always been for me the leading company in electric cars. I feel proud to be one of the team drivers to promote and do my very best at every race I attend. I would like to thank Team Yokomo for this opportunity.
Source: Yokomo [teamyokomo.com]
Monday, March 2, 2015
Hitec and AEE have combined forces to deliver two action cameras designed to capture high definition videos. First up is the S60 that offers 1080p/60fps and 16MP image shots. The camera features a 2 inch LCD screen, a built-in 1500mAh Lithium battery and an IP-68 waterproof housing. 328ft. range WiFi and 4x digital zoom while recording round out the package.
Click here to continue reading
Sunday, March 1, 2015
Ty Tessmann tore up the track at the 2014 IFMAR 1/8 Scale Off-Road World Championships running an O.S. Speed Tuned B2101 engine tailored to his winning specs. Now O.S. makes that same setup available to other drivers — in the Ty Tessmann Limited Edition Speed Tuned B2101. The engine features the same tuned pipe, manifold and carb restrictor used by Ty to win the 2014 IFMAR Championships. Its T-2090SC pipe is paired with an M2002SC manifold whose added length increases torque in the low to middle range. The 5.8mm restrictor — not available on any other O.S. engine — matches what O.S. supplied to Ty for extending run time in competition. Like the standard B2101, this version has a lowered cylinder head, DLC crankshaft with balanced tungsten weights, and a Type 21J carburettor. Only a small number are being produced, making this engine both competitive and collectible. The Ty Tessmann Limited Edition Speed Tuned B2101 is easy to distinguish from the standard model due to the natural-colour cylinder head and Ty's name laser-etched onto the crankcase, crankshaft and tuned pipe.
Click here to view the specifications
Sunday, March 1, 2015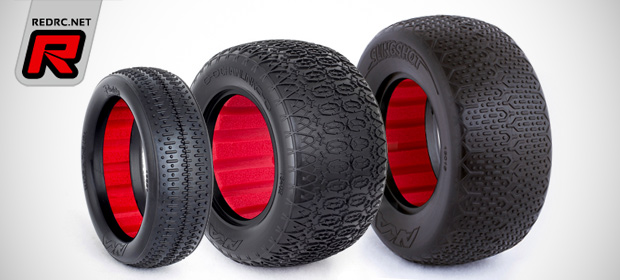 AKA now have a range of 1/10th scale buggy, short course and stadium truck tyres available in their all-new ultra soft compound. Designed for cold weather and low-traction conditions the tyres are ideally used in a temperature range of 0°C to 10°C and the select treads are available as rubber only including red inserts or a pre-mounts.
Source: AKA [raceaka.com]
Saturday, February 28, 2015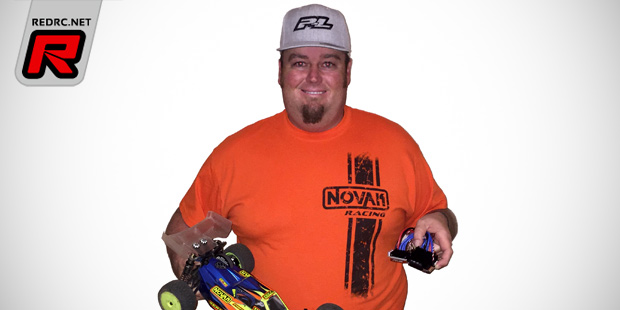 Novak welcome World-Class driver and all-around nice guy Mike Truhe for another year on their factory team. Mike will be powering all his Factory Serpent 1/8th and 1/10th scale electric vehicles with Novak power and everyone at Novak is looking forward to another year working with Mike.
Source: Novak [teamnovak.com]
Saturday, February 28, 2015