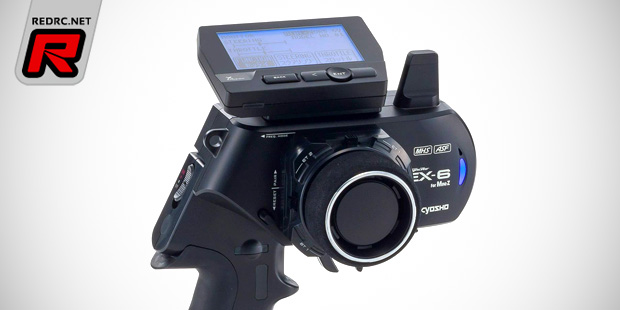 Kyosho America have announced first details on their all-new Syncro EX-6 Mini-Z radio system. The newest and most advanced radio ever built for use with the Mini-Z cars from Kyosho is based on the EX-2 radio system just introduced by KO Propo. It takes advantage of the "KIY" (Kustomize It Yourself) system that allows modular expansion and modification of the radio system, and it has a new ultra-fast hybrid mode that is faster than any system currently available. The Syncro EX-6 features a high level of adjustability via precision digital settings that remain stored in the radio's memory. Most of the settings are adjusted via the two-position LCD display, which can display data in line with the radio for more conventional viewing, or it can be rotated to a transverse position, which makes it easier to view settings and data from the side of the radio.
Click here to continue reading
Saturday, April 25, 2015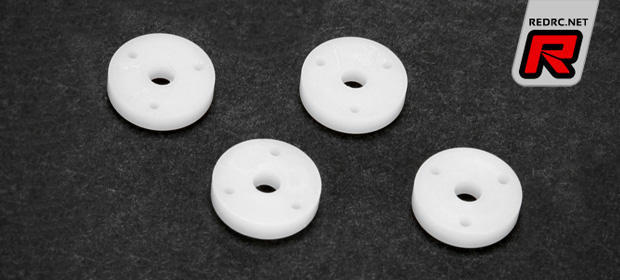 Team Losi Racing introduce two new 3-hole piston sets for 22-series vehicles. The 12mm pistons are offered in packs of four, and with the hole diameters of 1.3mm and 1.4mm. The TLR race team has had great success running the prototypes of these pistons on their 22 2.0 and 22-4 buggies and have dabbled with them on their 22T 2.0 and 22SCT 2.0's also. Several key setups benefit from the reduced pack and quicker movement of the 3-hole pistons, especially on tracks that are a little bumpier.
Source: TLR [tlracing.com]
Friday, April 24, 2015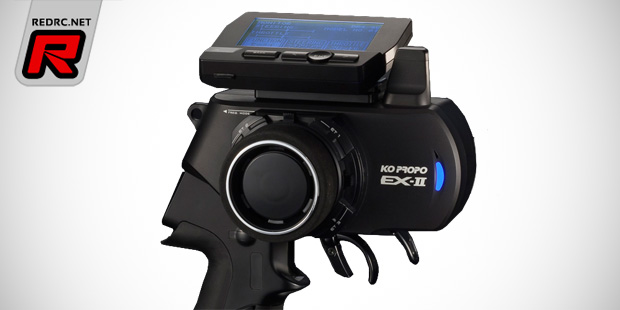 Seen for the first time in prototype stages during last year's All Japan Hobby Show, KO Propo now officially introduce their intermediate level EX-2 pistol grip transmitter. Building on the technology of the EX-1 KIY the EX-2 allows to use many of the EX-1's option parts, including the stick-type unit, while being compatible with all KO Propo FHSS receivers. The lower part of the pistol grip unit resembled the EX-1's while the steering unit is of a more compact design. The main LCD screen unit though is of a slightly simpler design but it can be mounted in two different angles to allow for best possible visibility. On the software side of things the EX-2 is widely adjustable including class standard functions such as dual rate, steering and throttle curve, speed, and feel as well as several mixing functions including twin servo, 4WS, throttle mixing and others. The radio, that also supports Kyosho's forthcoming Mini-Z Super Linear Response MHS mode, will include a KR-241FH receiver and it is set for an August release.
Click here to view the features and more photos
Friday, April 24, 2015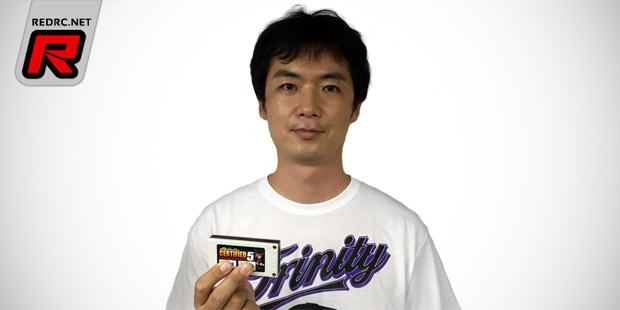 Trinity have announced the signing of 4-time Japan National On-road Champion Hideo Kitazawa to their A-team. Hideo is a veteran 1/12th scale racer and engineer at Futaba where he designed the 4PX, 4PK and 4PL.
Source: Trinity [trinityrc.com]
Friday, April 24, 2015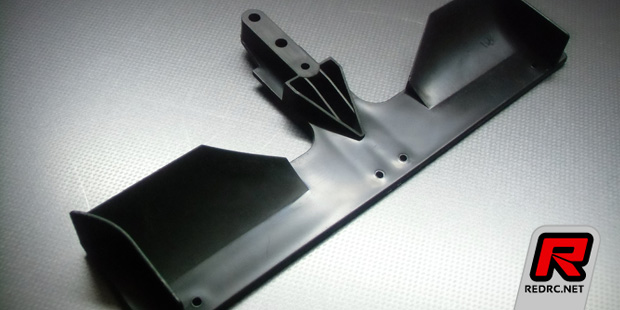 Zen have new front wings for 1/10th Formula cars available. First up is the wide type with a width of 170mm, suitable for more modern Formula cars while the narrow type offers a width of 130mm which makes them especially useful for 1980's and 1990's cars. Both are designed for low-nose bodyshells and the simple design and pre-drilled 2.6mm mounting holes allow the use of add-on polycarbonate wings. Both the wide and narrow wings are available in black or white colour.
Click here to view more photos
Friday, April 24, 2015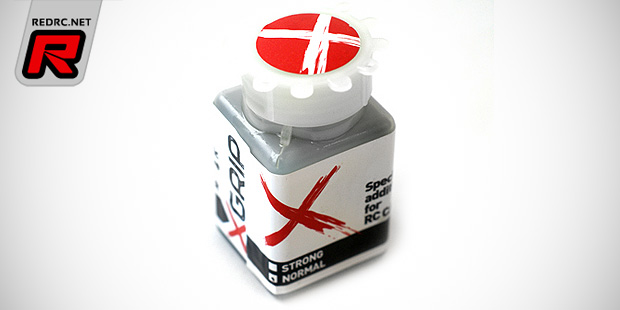 Italian company Mikimodel introduce the new X-Grip tyre traction compound. Available in a standard and also a strong variant the standard sauce is best used on high-grip tracks where smooth and controlled overall grip is needed. The strong version though is to get the most traction out of the tyre which is especially helpful on medium to low-grip asphalt tracks.
Source: Mikimodel [mikimodel.net]
Friday, April 24, 2015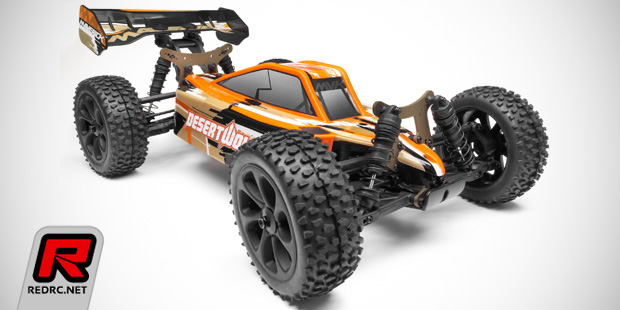 HPI Racing introduce the all-new Maverick Wolf range of ready-to-run vehicles. Coming as DesertWolf 1/8th scale E-buggy and 4WD short course truck, both are fitted with powerful electronics such as a 4000Kv brushless motors and waterproof 3S-capable speed controllers that combine to give and amazing acceleration and top speed. The cars build on ultra-strong aluminium and composite chassis, they feature all-metal front, centre and rear differentials, front universal driveshafts, and heavy-duty chassis braces. The chassis are equipped with water-resistant receiver boxes and the suspension utilises fixed camber links and long-stroke oil-filled shock absorbers. Included in the packages are also waterproof metal gear steering servos and 2.4GHz radio systems. Also the DesertWolf buggy comes with a unique bodyshell that allows to run it as cab forward or a more standard looking variant by simply flipping it around.
Click here to view the features and more photos
Friday, April 24, 2015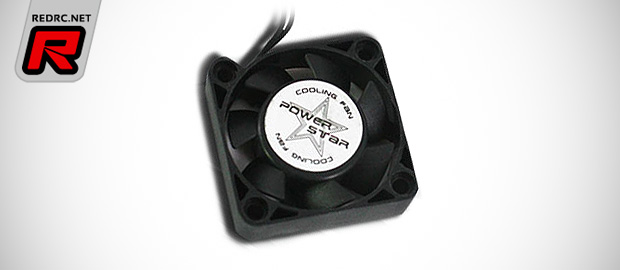 New from Powerstar comes a range of cooling fans for different applications. Available as 25mm, 30mm and 40mm variant, all units offer a brushless motor and they are ball-raced for improved performance and durability. The 30mm and 40mm fans are also made using carbon fibre composite material to withstand the rigours of racing even better.
Click here to view the two smaller fans
Friday, April 24, 2015